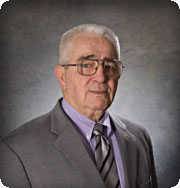 James F. Martin, Ed. D.,
James F. Martin is a cofounder of Martin-McAllister Consulting Psychologists, Inc. He received his B.A. Degree in Psychology from Culver-Stockton College and earned a Master's Degree in Guidance and Counseling from Northeast Missouri State University as well as a Master's in Educational Psychology from Indiana University. In addition, he earned a Divinity Degree from Drake University and his doctorate in communications and small group skills from Indiana University.
Among his civic and community contributions, Dr. Martin includes membership in the American Psychological Association, Vice Presidency of the Minneapolis Rotary Club, the Board of Wayside House, West Side Athletic Council as coach of football and softball, Founder and President of the Neighborhood Involvement Program, Kiwanis Club, Lion's Club, Board of Directors for the Senior Citizens Commission, and Consultant to the Minnesota Orchestral Association and Guthrie Theatre. In 1974, he was honored by the Rotary International as a Paul Harris Fellow.
He provides extensive consultation and coaching to leaders throughout the country. His current practice focuses on executive selection, coaching, training, group dynamics consultation, and organizational development activities.
Judith Pendergrass, Ph.D.
jpendergrass@martinmcallister.com
Judith Pendergrass, Ph.D., has undertaken a diversity of responsibilities in her career. She has held several positions in the field of education. She taught and served as a psychologist at the collegiate level in Illinois and Minnesota. In addition, she was a Dean and Director of Admissions at Metropolitan State University. In the latter capacity, she worked closely with employers in the public and private sectors to identify their educational and assessment needs and to design specialized programs to meet those needs.
Subsequently, she directed a national professional testing program for seven years for the American College Testing Program (ACT). During that time, she represented the program to prospective clients, developed a variety of assessment instruments, and provided training programs for clients throughout the country.
She has served on the staff of several Twin Cities industrial organizational psychological consulting firms, most recently Martin-McAllister. In these positions, she has conducted employment assessments, developed and provided training and team-building programs, carried out individualized coaching activities, and served as a management consultant.
She holds a B.A. in English as well as an M.A. and a Specialist's Degree in Counseling Psychology from the University of Illinois. She earned her Ph.D. in Educational Psychology, Measurement, and Statistics from the University of Iowa.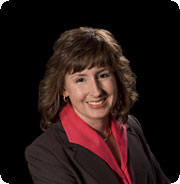 Norma DiLorenzo, Psy. D.
Licensed Psychologist
Norma DiLorenzo, Psy.D., received her Bachelor of Arts Degree in psychology from the University of Minnesota. She earned her doctorate in Clinical Psychology from the Minnesota School of Professional Psychology. While earning her doctoral degree, she assisted in teaching many graduate-level courses. She also gained a broad experience base working in a variety of settings with a range of clients, including those suffering from serious and persistent mental illness to children and adults with acute mental health issues. She acquired both group and individual client experience.
Prior to joining Martin-McAllister, she was employed at Lakeland Mental Health Center in Fergus Falls, Minnesota. Her primary duties focused on assessment and therapy for various client populations. In addition, she was active as a community liaison for the center, particularly through making presentations on a range of topics related to mental health.
Her current practice focuses on talent management and on helping organizations to maximize their human capital. She routinely conducts pre-employment, developmental, promotional, and fitness-for-duty evaluations for both private and public sector organizations. She also provides individualized coaching for enhanced skill development, team-building, training, and consultation on a variety of issues. She has extensive experience working in the public safety realm with law enforcement, fire service, emergency medicine, and communications clients.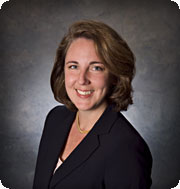 Laura Pendergrass, Ph.D.
Licensed Psychologist
lpendergrass@martinmcallister.com
Laura Pendergrass, Ph.D., completed a Bachelor of Arts Degree in Psychology and English from the University of Wisconsin-Madison. She earned her Ph.D. in Counseling Psychology from the University of Minnesota, with a supporting program through the Carlson School of Management.
Prior to joining Martin-McAllister, she was an instructor at the University of Minnesota and the University of Wisconsin, teaching psychology and education courses at both the undergraduate and graduate levels. While at the University of Minnesota, she conducted research in the areas of organizational personality, work-life balance, and employee-organization fit. She has also done work with local businesses to develop and present training programs related to organizational effectiveness and psychological well-being. In her work as a psychotherapist, she has been involved in individual and group counseling, career assessment, crisis intervention, critical incident debriefing, and the supervision of Master's and doctoral level psychology students.
Her current practice includes personnel selection and developmental evaluations, evaluation of law enforcement and other public safety officers, individualized coaching, development and presentation of training and team-building programs, clinical evaluation and assessment, vocational guidance, research and test development, and management consultation. She is also adjunct faculty at the University of Minnesota, teaching Psychological Assessment, among other topics.